The past 9 months have been full of changes. I received a promotion, adopted a daughter, remodeled a bathroom and a kitchen and accepted a new position at another company. And there are more changes coming in the next couple of months, selling the house and moving across the country.
Back around Thanksgiving I was promoted at work from a Configuration Engineer to a Developer III. My friend and coworker John was also promoted from UNIX Administrator to Developer III to work on the tools. The promotions were to enable us to focus all of our efforts on the disaster recovery tool suite we had built. I felt very honored to receive that promotion. Being a full time developer has been a dream of mine for a long time.
In January, after a year and a half in foster care, we finally were able to adopt Penny. It was an amazing and emotional experience to have this little girl who we have loved and taken care of every day since she came home from the hospital become our actual daughter. I might write a separate post on that later. It was just incredible.
We also decided to sell our house and so we began some much needed remodeling of the bathroom and kitchen.
And finally, I accepted a developer position in the Chicago suburbs. This means I had to leave my job, which I've loved. It also means we will have to move across the country once we sell the house.
My last day at Expeditors was yesterday (17 May 2019). It was a hard day emotionally. I've never left a job that I loved that much and I had no complaints, no reason I wanted to leave other than I'd accepted this new job.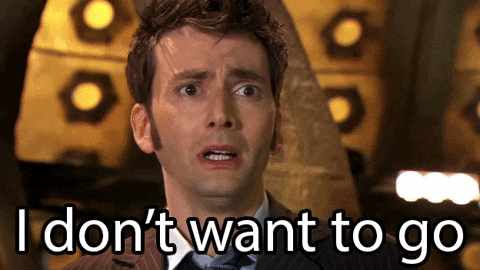 That said, I am really excited to start my new job remotely on Monday! I'm excited to be working with the people I'll be working with at my new company. It's going to be awesome.
And I'm excited to see what this new chapter of our lives holds as we move back to the midwest. I can't wait until we sell the house and move. We will do a cross country road trip as a family and it will be so fun to show my kids that much of America.
That's all for now. I'll update you all soon.